Integration by design: the EONS project
Home
/
Featured Stories - Integration by design: the EONS project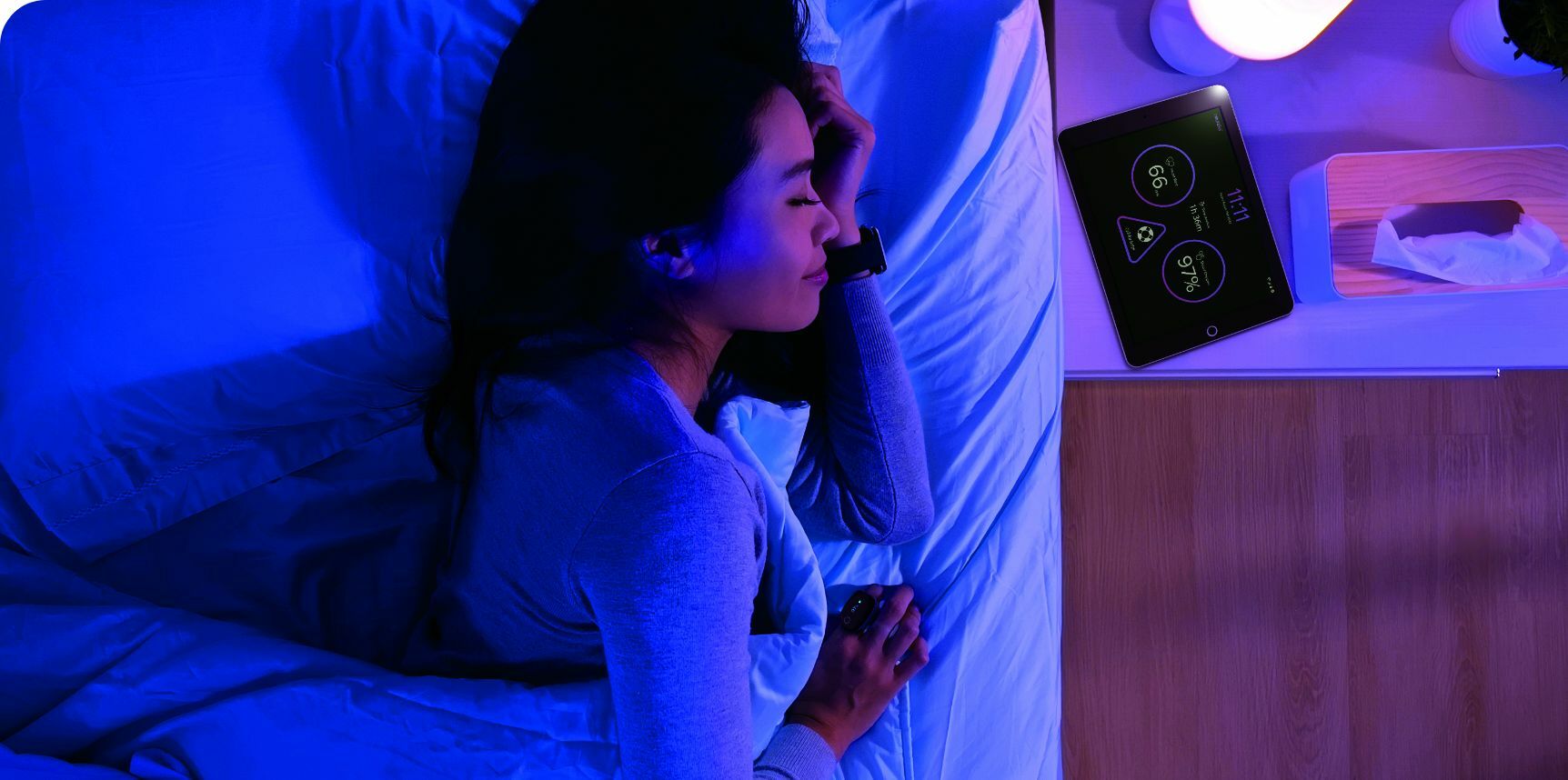 Many people with epilepsy report facing difficulties in routinely tracking and managing their seizures. And they note that existing methods, such as seizure diaries, can be onerous and used inconsistently. New technology can sometimes help. Unfortunately, it often has a long road from lab to life and isn't always available to everyone due to cost.
Seizing the opportunity, OBI brought together Epilepsy Ottawa and Neureka® (formerly Novela Neurotechnologies) to conduct the
Epilepsy Ottawa Neureka Study – or the EONS project. Designed to test new seizure tracking technology developed by Neureka, an OBI portfolio company, the study was rolled out with at-home patient partners to determine if their epilepsy monitor would improve quality of life of those living with epilepsy.
Epilepsy Ottawa recruited 50 adults with epilepsy from across the province to try out the smartwatch for three months. To be included in the EONS project, patient partners needed to be at least 18 years old, live with epilepsy or a seizure disorder, and have at least four seizures a month. Study participants were tasked with wearing the smartwatch with a seizure tracking app during the daytime and a sleep ring at night. Throughout the study, the participants provided valuable feedback about what they liked (and didn't like) about the device. They also shared feedback about their quality of life and mental wellness. And once the study was completed, participants were able to keep the device.
In addition to helping users self-report seizures, the Neureka smartwatch and night monitor track movement and heart rate. The night monitor can also track blood oxygen levels. In the event that any of these health biomarkers change, the device can send a text alert to a caregiver or loved one with a user's GPS location.
Dr. Nikki Porter, Executive Director of Epilepsy Ottawa, said that through the partnership with Neureka, some of the agency's most in-need clients now have access to new tracking tools to help them.
"Many of the clients that participated in this study are those struggling with seizure management the most," she noted. Through this partnership, Neureka had access to data from people who have frequent seizures, and our clients now have potentially game-changing technology that they might never have been able to try."
She went on to explain how Epilepsy Ottawa's role in the partnership, and community agency partnerships with industry and researchers in general, is to bring in the patient perspective.
"On a daily basis, community agencies like Epilepsy Ottawa help clients with a wide range of the psycho-social challenges they face. Researchers and industry may not have as much first-hand experience with that. Knowledge-sharing in partnerships like the EONS project helps integrate real-world experience into the development and implementation of research."
Dr. Parisa Sabetian, co-founder of Neureka, noted that empowering the research-commercialization-care continuum to address health challenges enables collaboration and discovery.
"Partnership is a revolution in the technology space," she said. "It is a big step in changing the path to get technology in the hands of clients – at home, versus only in the hospital for a few weeks – for long term use."
"In working with Epilepsy Ottawa, we were fortunate to obtain a lot more information about the patient experience than the device could tell us. Involving the whole support system – user, care partner, family – is where the real collaboration kicks in. And I don't know of any other organization other than OBI that acts as a liaison or intermediary in this space."
Initial data analysis from the Epilepsy Ottawa Novela Study is positive: approximately 72% of participants have chosen to make Neureka® a part of their epilepsy management plan, and around 80% of both participants and care partners would recommend the technology to a friend or family member.
The SIM cards and Wifi data for the study were donated by TELUS, an OBI corporate partner. "TELUS is committed to working with our partners to create innovative healthcare technology that delivers a healthier future for all," said Diane McIntosh, Psychiatrist and Chief Neuroscience Officer, TELUS. "We were more than happy to support the Epilepsy Ottawa Novela Study with the connectivity needed to help make neurotechnology more accessible to Canadians living with brain disorders."
Real-world examples show that working across sectors is necessary to improve the patient journey, and through initiatives like the EONS project, the Ontario Brain Institute is helping to lead the charge.
Image courtesy of Neureka®
"Partnership is a revolution in the technology space," she said. "It is a big step in changing the path to get technology in the hands of clients – at home, versus only in the hospital for a few weeks – for long term use."