In Their Own Words: New videos showcase stories about youth mental health
Home
/
Featured Stories - In Their Own Words: New videos showcase stories about youth mental health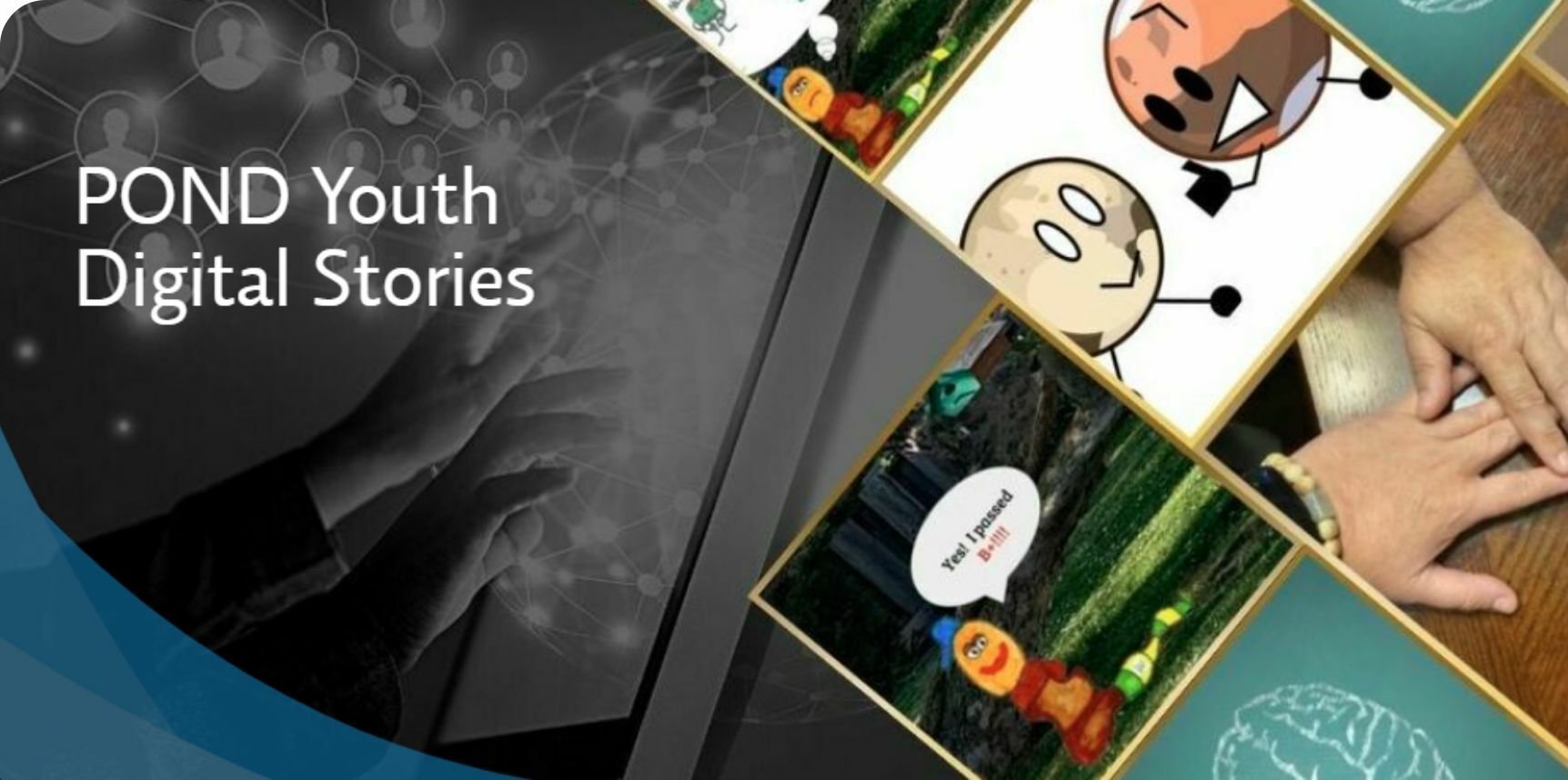 Youth with neurodevelopmental differences share their deeply personal stories about mental health in a new digital art project supported by the Ontario Brain Institute and developed over the course of the 2021-22 year.
Created by members of the youth council at the Province of Ontario Neurodevelopmental (POND) Network, one of OBI's Integrated Discovery Programs, in collaboration with the Centre for Addiction and Mental Health (CAMH), the Holland Bloorview Kids Rehabilitation Hospital, and the CHILD-BRIGHT Network, the POND Youth Digital Stories project looks at the challenges and triumphs of accessing and receiving mental health care.
Using art, photos and the voices of those with lived experiences, the videos share incredibly vulnerable and emotional stories of individual mental health experiences through the lenses of young people who also have to navigate conditions such as autism, ADHD, intellectual disabilities, OCD, tic disorders, learning disabilities, speech and language disorders, developmental coordination disorder, and related rare genetic syndromes.
The primary objective of the project was to raise awareness about mental health and co-occurring neurodevelopmental disorders, but also aimed to shift the way health providers see and treat young people with neurological conditions, and ultimately be better prepared and equipped to support them with compassion, empathy and greater understanding. Participating youth said that they hoped care providers would use the tips from their digital stories to provide meaningful support to youth in times of need.
Spearheaded by then-CAMH research trainee Dr. Patrick Jachyra, the Pond Youth Digital Stories project was crucial in understanding the crisis in a sometimes-overlooked population.
"The youth who participated truly exposed how we need to treat mental health seriously just like we would treat physical health seriously," he said. "One of the youths said it best: 'if you have diabetes, you'll get a whole package of support; but with mental health, you're on your own.'"
Dr. Evdokia Anagnostou, POND's co-lead and a Senior Clinician Scientist from Holland Bloorview, concurred.
"We learned from the youth that a lot of their mental health care happens outside of the mental healthcare sector," she said. "Mental health is everyone's responsibility."
The project also features a question-and-answer style feature with the nine participants. For example, Serena describes a traumatic event, of how she kept this incident to themselves and how this led to a downward spiral of mental illness. Serena describes eventually meeting a psychologist who gained Serena's trust. She describes feeling comfortable and safe as a result of the informal conversation style of the therapist. This has led to the Serena's engagement in learning self-advocacy skills including "talking to someone I trust if something ever happened again".
Noah describes an event in which he washed their hands but felt he could not remove the dirt "over and over". Noah shares this painful journey and acknowledges the support of their family and clinicians. He reinforces the need for others to listen without assumptions "because everyone is not wired the same and what works for you may not work for me" and "even if they may understand some of it…they may not be able to hear my voice through only my body language". Noah vulnerably shares his journey of healing, concluding "I can already see that I am not dirty. I am beautifully clean".
The POND Youth Digital Stories offer an eye-opening realization of how daunting it is for young people to go about daily life and find the courage to ask for help when it's needed. The videos also help frame the vital lived experience of individuals with brain disorders, and help OBI put people first – and keep them there.
With files from the Holland Bloorview Kids Rehabilitation Hospital
"The youth who participated truly exposed how we need to treat mental health seriously just like we would treat physical health seriously," he said. "One of the youths said it best: 'if you have diabetes, you'll get a whole package of support; but with mental health, you're on your own.'"