Ontario Brain Institute report a 'road map' for next decade of neurodevelopmental disorder research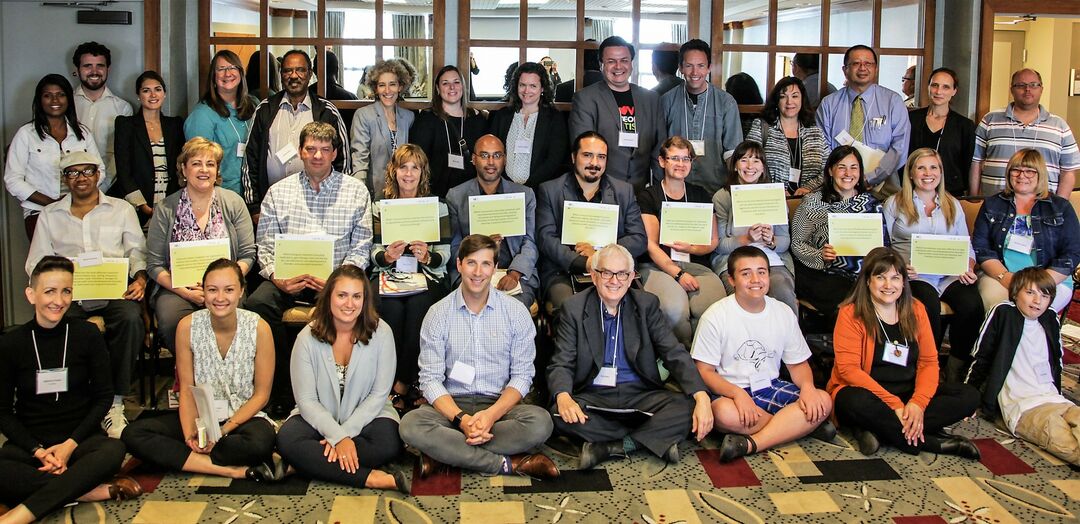 27 août 2018
Patient-led consultation, the first of its kind in Canada, identifies 10 key priorities
TORONTO – August 27, 2018 – A new report released today by the Ontario Brain Institute (OBI) will set the agenda for the next decade of research into neurodevelopmental disorders. Following a year of consultation with individuals, families, caregivers and people living with brain disorders, the report identifies 10 key priorities that will guide researchers and steer millions in funding in Ontario.
The report is the outcome of OBI's Neurodevelopmental Disorders Priority Setting Partnership, an initiative designed to help researchers ensure their work focuses on the priorities of people who actually live with a disorders like autism, Down syndrome, obsessive compulsive disorder and others.
The OBI, Canada's leading institute for brain research, commercialization and care, partnered with the James Lind Alliance (JLA) and POND (OBI's neurodevelopmental disorder research program) to conduct the consultation, the first of its kind in Canada. The Priority Setting Partnership underlines the importance of taking a patient-centred approach to the setting of research priorities for neurodevelopmental disorders.
"The Neurodevelopmental Disorders Priority Setting Partnership is helping amplify the voices of those with neurodevelopmental disorders and their care givers," said Tom Mikkelsen, President and Scientific Director, Ontario Brain Institute. "This patient-led approach will act as a roadmap for future research on neurodevelopmental disorders and translate into tangible and meaningful impact across the full spectrum of care."
OBI gathered input from over 250 patients, caregivers, advocates, health and education professionals across Ontario, shaping more than 1,250 responses into the 10 top research priorities.

These 10 issues summarize the most pressing unanswered questions from the neurodevelopmental disorder community, including from biological, physiological, educational, and social treatments and interventions. For full access to the top 10 research priority questions, please see the full report here.
"While the specific needs of patients, families and carers are unique to each individual and disorder, it was striking to see the commonality in many of the challenges faced by those in the neurodevelopmental disorder community," said Dr. Evdokia Anagnostou, Chair, Holland-Bloorview Kids Rehabilitation Hospital, and co-lead, Neurodevelopmental Disorders Priority Setting Partnership. "We hope to harness the tremendous enthusiasm generated through this process, driving research that will improve quality of life for patients with neurodevelopmental disorders, their families and caregivers."
Neurodevelopmental disorders are a group of conditions that start early in development, and are characterized by developmental differences that often produce impairments of personal, social, academic, or occupational functioning. They encompass a range of developmental challenges varying in scope and severity, including attention deficit hyperactivity disorder (ADHD), autism spectrum disorder (ASD), obsessive compulsive disorder (OCD), intellectual disability (ID), Rett syndrome, Tourette syndrome, fragile X syndrome, and Down Syndrome.
About Ontario Brain Institute
The Ontario Brain Institute is a provincially-funded, not-for-profit research centre seeking to maximize the impact of neuroscience and establish Ontario as a world leader in brain research, commercialization and care. We create convergent partnerships between researchers, clinicians, industry, patients, and their advocates to foster discovery and deliver innovative products and services that improve the lives of those living with brain disorders.
Media Contacts
Fatima Khan
Senior Program Lead, Communications
Ontario Brain Institute
(647) 847-9000
Zoryana Cherwick
PR Consultant
Pilot PMR
416-425-0199 ext. 232