Brain: The Inside Story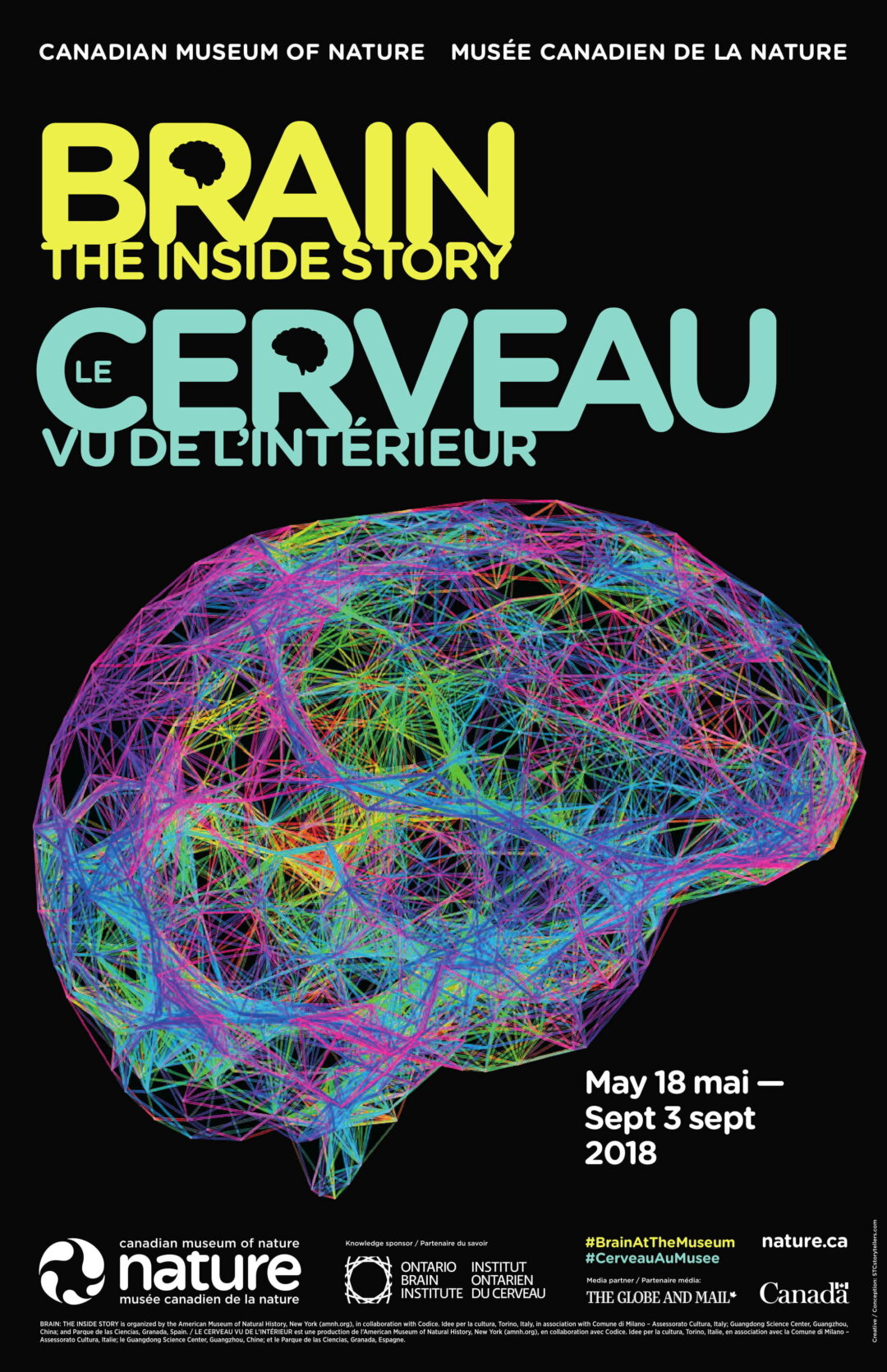 Ontario Brain Institute (OBI) is the exclusive Knowledge Sponsor of the Brain: The Inside Story exhibition that is being brought to the Canadian Museum of Nature (CMN) in Ottawa; a travelling exhibition from the American Museum of Natural History. 
This exhibition explores the most complex organ in the human body; how it has evolved, its inner workings and how it makes us human. Through dynamic exhibits, hands-on visual, auditory and digital components, visitors will gain a new perspective into their own cerebrum. 
Programming Overview:

Exhibition opens: Friday May 18, 2018
Nature Nocturne: Friday May 25, 2018
Brain Bonanza: Saturday June 9 & Sunday, June 10, 2018
Talk Brain: Conversations on Brain health (free talks)
- Indigenous Culture and Connection to the Land - Thursday June 21, 2018
- Pediatric Concussions - Thursday July 5, 2018
- Old Drugs, New Uses - Thursday July 26, 2018
- Estrogen and the Brain: What is known about its role in healthy aging? - Thursday August 16, 2018
Détails de l'événement
Date: 18 mai 2018 - 3 septembre 2018
Heure: 9:00 AM
Lieu: Canadian Museum of Nature