Investing in Brain Health
More Stories
Home
/
Featured Stories - Investing in Brain Health
OBI partners with research and industry to coordinate the commercialization of brain-related technologies. Through access to funding and support, OBI helps
bridge the funding gap between ideation and commercialization for neurotech companies in the province:
In this section, read the following stories of how OBI invests in brain health: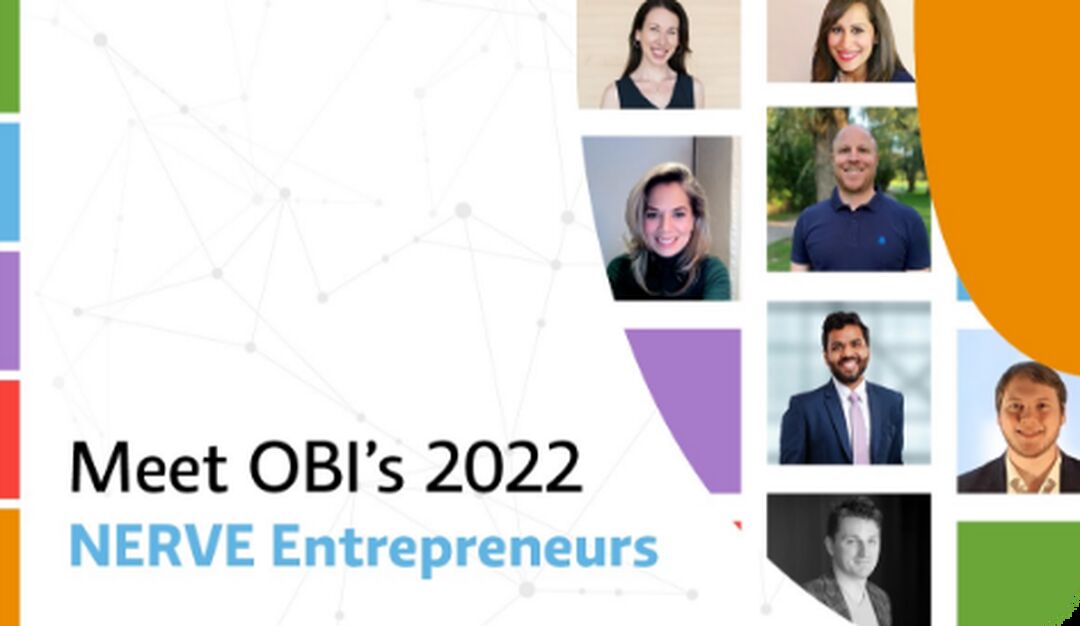 NERVE: a national initiative to nurture neurotech
February 2022 saw the creation of the Ontario Brain Institute's newNeurotech Entrepreneurship to Validate Emerging Innovations (NERVE) Program, Canada's single largest award for early stage neurotechnology development.
NERVE provides $100,000 in funding to awarded Canadian-based entrepreneurs, in addition to 12 months of training opportunities, one-on-one mentorship, and support in order to help kick-start and grow their neurotech ventures. The launch of NERVE marked the first time in which OBI's entrepreneurship program, formerly known as ONtrepreneurs, was offered to applicants from across the country – and a total of 45 applications were submitted from several Canadian provinces.
The seven inaugural 2022 NERVE entrepreneurs, who participated in a virtual pitch competition streamed at the Centre for Aging + Brain Health Innovation's annual summit in March, are:
· Gavin Brauer of Pearl Interactives (Ontario),
· Geoff Frost of Raft Digital Therapeutics (Alberta),
· Sarah Lambert of Ora Medical (Quebec),
· Kramay Patel of Neureka® (Ontario),
· Michael Perreault of Eyful (Quebec),
· Nardin Samuel of Cove (Ontario), and
· Alison Smith of Roga (Ontario).
"Ontario has established itself as a global leader in producing remarkable neurotech innovations that support people living with brain disorders," said Dr. Tom Mikkelsen, OBI's President and Scientific Director. "Given the success that we witnessed for a decade through our provincial program, it has been our distinct pleasure to open up to entrepreneurs across the country. We have been blown away by the talent and innovation that we saw from Canadian applicants and are keen to collaborate with these seven gifted entrepreneurs."
Through funding, training, mentoring and advocacy – and programs like NERVE – OBI aims to bridge the gap between ideation and commercialization for Ontario neurotech companies.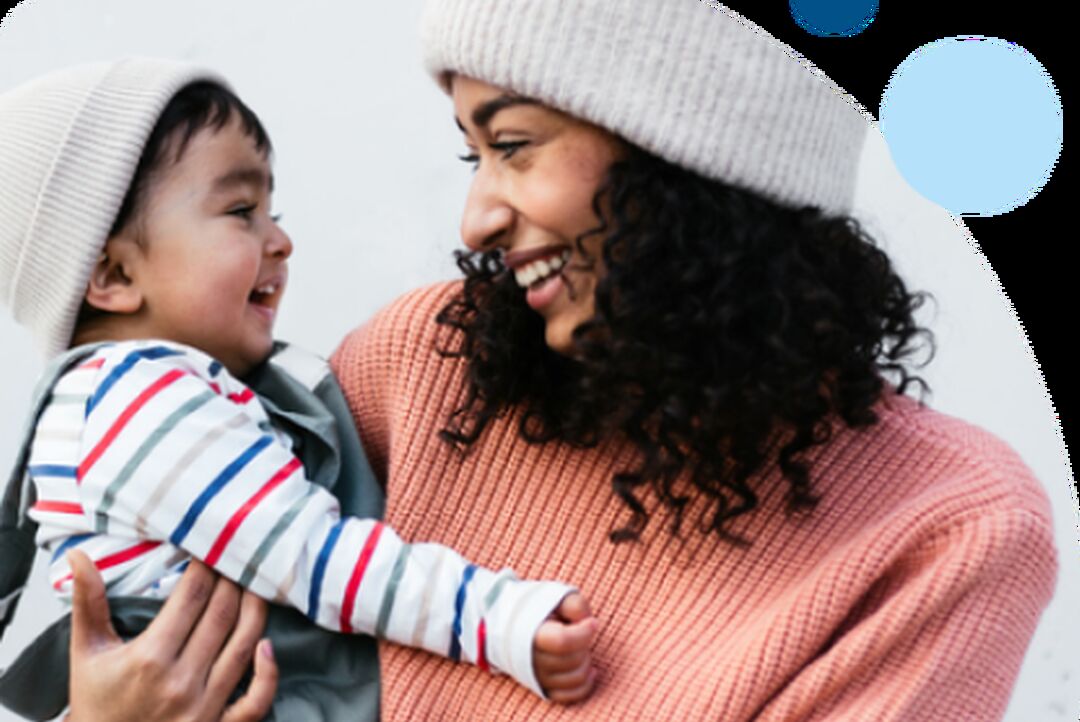 From lab to life: Bringing neurotech to market
The Ontario Brain Institute is constantly working to expand the neurotech cluster within the province through investments, mentorship, training, and advocacy work.
This year, there have been exciting advancements as two new products were brought to market with the support of OBI's Neurotech Early Research and Development (NERD) Program. NERD provides milestone-based investment to support product development while helping to de-risk investments in neurotechnology.
Neurovine, an OBI portfolio company employing neurophysiological data to guide concussion recovery, is paving a new path forward for individuals recovering from brain injury. Using collected data in real-time via an EEG sensor band connected to an app, Neurovine personalizes recovery plans to meet the unique needs of each individual by providing alerts when the brain is tired and needs rest as well as personalized guided meditations.
OBI is supporting Neurovine through NERD to see this innovative technology de-risked by bridging the funding gap between research grants and private capital. Underscoring its potential, Neurovine also formed an official partnership with Athlético Ottawa Soccer Club to support athletes' brain health and recovery.
Babbly, another OBI portfolio company, has developed an AI-powered speech recognition platform that monitors an infant's brain development and actively facilitates accessible speech and language developmental therapies for children. Co-founded by Maryam Nabavi, who participated in OBI'sNERVE Program (formerly known as ONtrepreneurs) in 2019, the app's features allow parents to set specific goals and track a child's progress over time.
This year, OBI signed a NERD agreement with the Babbly team, who also secured a significant partnership from Esplanade Ventures, in support of their work as the company continues to build out their platform.
"Working with OBI has given us access to capital, expertise, and mentorship that was instrumental to our success in the early days. The OBI team has always been available and helpful, and we value the relationship we've built with them over the years," said Nabavi, who is also Babbly's CEO.
Both Babbly and Neurovine continue to grow and expand their impact within brain health, notably through securing funding and solidifying partnerships. By continuing to invest and nurture a provincial neurotechnology cluster, OBI aims to bring more products and put in the hands of the one in three Ontarians impacted by a brain disorder.
Image courtesy of Babbly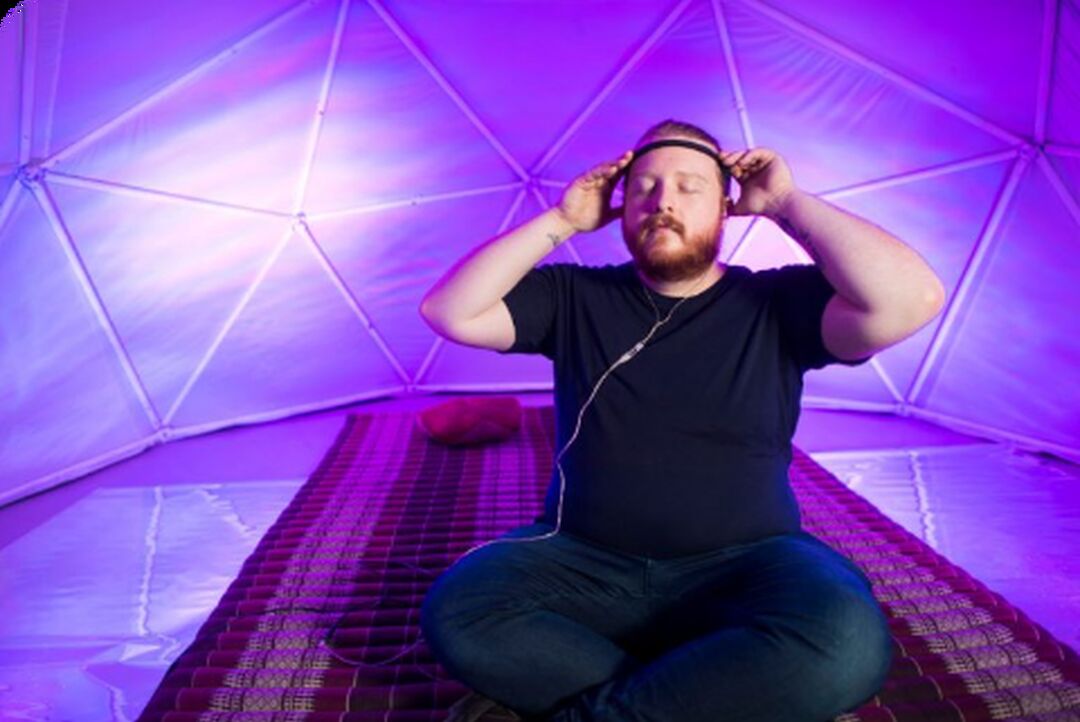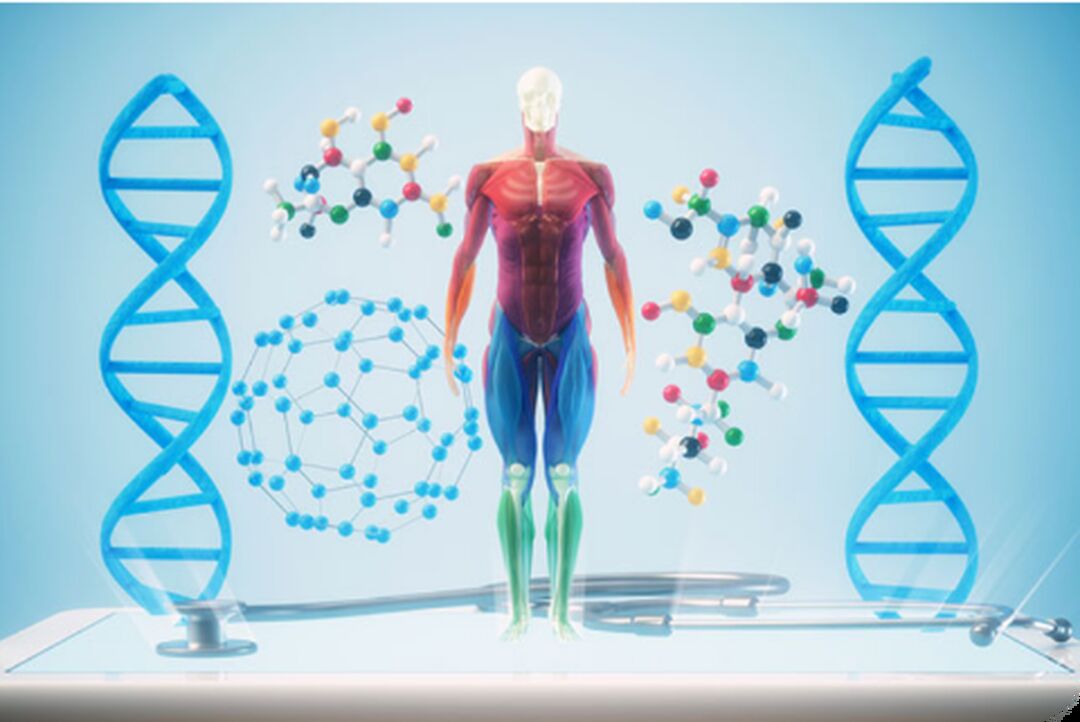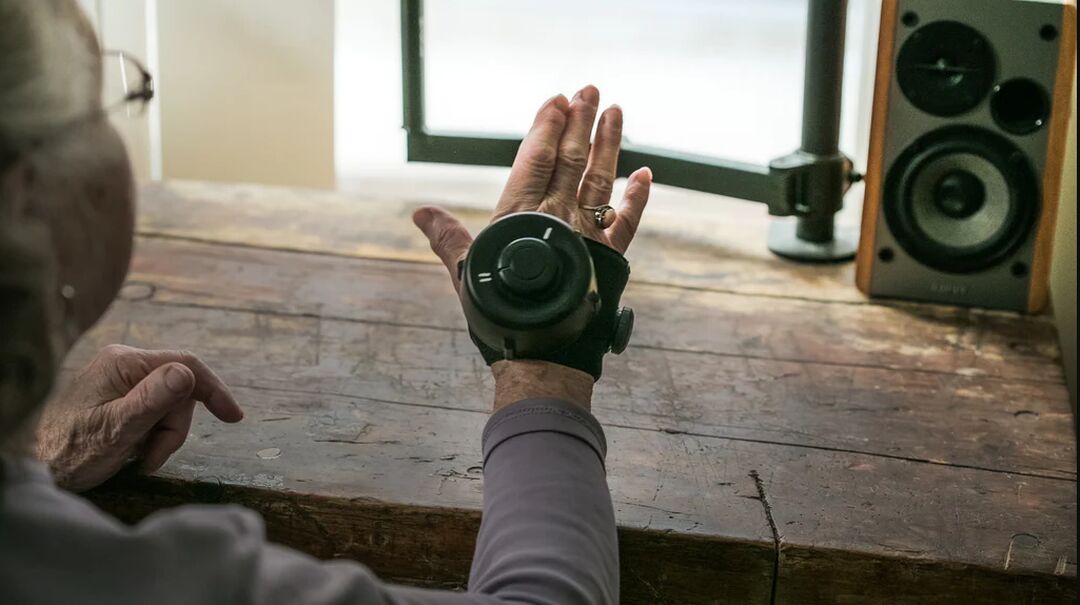 Portfolio Company Follow-On Successes
Since its inception, OBI has supported the Ontario neurotech cluster by nurturing entrepreneurship and commercializing research, which solidifies expertise within and brings new knowledge to the province.
In 2021-2022, portfolio companies received follow-on funding of 23 times OBI's initial financial support. Noteworthy successes include:
QurCan Therapeutics Inc. (formerly Nanology Labs), a company that has developed a novel nanoparticle technology that solves the problem of CNS - central nervous system - and tissue-selective drug delivery to address major unmet needs in cancer and CNS disorders, closed a $3M seed round. QurCan's assets overcome treatment resistance in solid tumors and metastasis, including those in the brain. "We are confident [this treatment] could provide greater therapeutic efficacy and longer patient survival," said CEO Dr. Mohammad Amini, who was participated in OBI's ONtrepreneurs program in 2018, in the funding announcement.
LUCID Therapeutics – an OBI portfolio company – has secured $3.14 million CAD in seed financing led by Canadian impact investment fund Amplify Capital with support from other investors in the health and music technology space. This year year, LUCID also secured a partnership and an undisclosed financial contribution from an international pharmaceutical company to help them build an innovative digital therapeutic for Alzheimer's disease. "What we're trying to do is over the next two years is develop a product in Alzheimer's disease where music is front and centre," said CEO Zachary McMahon, who was supported by OBI through the ONtrepreneurs program in 2019, in a press release. "There's been a lot of work done in music for these populations … But we haven't seen a product on the market that really creates a process and a rigour around delivery and makes it something that anybody can do anywhere."
Steadiwear Inc. successfully raised $1.1M in funding which will assist with the development of its second-generation glove for people with Parkinson's disease. Steadiwear was co-founded by 2017 ONtrepreneur Mark Elias, who had seen family members struggle to cope with hand tremors. "Some of the experiences that I witnessed totally stayed with me: struggling to pour some coffee into a glass, or to cut a piece of cake. Those images were burned in my memory," he said in anonline statement.
Collectively, OBI portfolio companies have secured approximately $250M in follow-on funding to-date, which underscores the organization's work to promote the commercialization of neurotechnology by engaging with industry to attract investments, build partnerships, and to support resource development.