MINT Memory Clinic is Changing the Future of Healthcare
Home
/
Featured Stories - MINT Memory Clinic is Changing the Future of Healthcare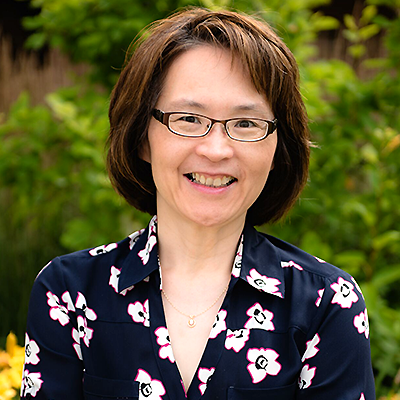 The COVID-19 pandemic severely affected people with dementia, with many impacted individuals experiencing further physical decline due to home confinement and having their routines disrupted. Under strict lockdown and social distancing measures, some older adults living with dementia also expressed feelings of abandonment.
"The pandemic has greatly impacted people living with dementia, many of whom are struggling with social isolation and reduced community service support"
Dr. Linda Lee, Recipient of OBI ONtrenpreneur Funding
Dr. Lee has dedicated her 30-plus-year career to caring for older adults living with dementia. Early in her profession as a primary care physician, she "recognized a gap in care for persons living with dementia and other memory problems, especially those living in rural and remote communities." In 2006, Dr. Lee and her team launched the first Primary Care Collaborative Memory Clinic, now known as MINT (Multispecialty Interprofessional Team) Memory Clinic.
Since the start of the pandemic, MINT Memory Clinic site has embraced technology by establishing a hybrid model of virtual and in-person visits. According to Dr. Lee, "Some of the virtual components have been a very positive addition, particularly in terms of routine follow-up of care."
There are over 100 MINT Memory Clinics across Ontario, each operating with the goal of delivering efficient and quality care across the province. Recently sites in British Columbia, Alberta and Saskatchewan have also opened. The clinics' teams work closely with primary care physicians, specialists, and community agencies to provide compassionate care for people living with dementia and their families, regardless of whether they reside in rural or urban centres. In fact, a highlight of the MINT Memory Clinic model is patients receiving "faster access to memory care including assessment, early diagnosis and ongoing care in a primary care setting."
In recognition of its valuable work, MINT Memory Clinics received a 2021 Future Innovator Award from the Change Foundation, an independent health policy think-tank engendering positive change in Ontario's healthcare system.
Dr. Lee's work will influence dementia treatment across Canada for decades – more than half a million Canadians live with dementia, and that number is expected to double by 2030. "With an already-strained healthcare system and fewer than 300 dementia care specialists across Canada, we are not prepared to meet their needs," cautions Dr. Lee.
However, employing a holistic model, MINT Memory Clinic also offers resources for caregivers and family members who are also impacted by the stress of the disease, in addition to those with dementia lived experience.