Advancing Knowledge
More Stories
Home
/
Featured Stories - Advancing Knowledge
POND Study Sheds New Light on the Genetics of Autism Spectrum Disorder
The Ontario Brain Institute is making strides to determine the molecular underpinnings of brain disorders. The Province of Ontario's Neurodevelopmental Network (POND) has released breakthrough research looking at the implications of tandem repeats – genetic patterns that help determine an individual's inherited traits – in the DNA of people impacted by autism. This discovery is poised to help diagnose the disorder earlier, as well as support the development of treatment options.
Current research estimates that genetic factors should be found in anywhere from 50 to 90 percent of individuals with autism. Yet, scientists were only able to identify the genetic factor underlying autism for less than 20 percent of people. Now, through work conducted at the Hospital for Sick Children in Toronto's Centre for Applied Genomics, "genetic wrinkles'' have been identified after looking through the DNA of some 100,000 families – many of whom have autism.
Dr. Stephen Scherer, Director for the Centre at SickKids and the co-author of the study, described the results, which were published in Nature, as the unveiling of a "whole new class of genes that we didn't know were involved in autism."
The team developed an analytic approach that could search and find significant tandem repeat expansions across the entire genome. Dr. Ryan Yuen, Principal Investigator of the study and an Assistant Professor in the Department of Molecular Genetics at the University of Toronto, noted that "we're effectively searching millions of repetitive regions of DNA simultaneously and decoding them in a way no one has ever been able to do."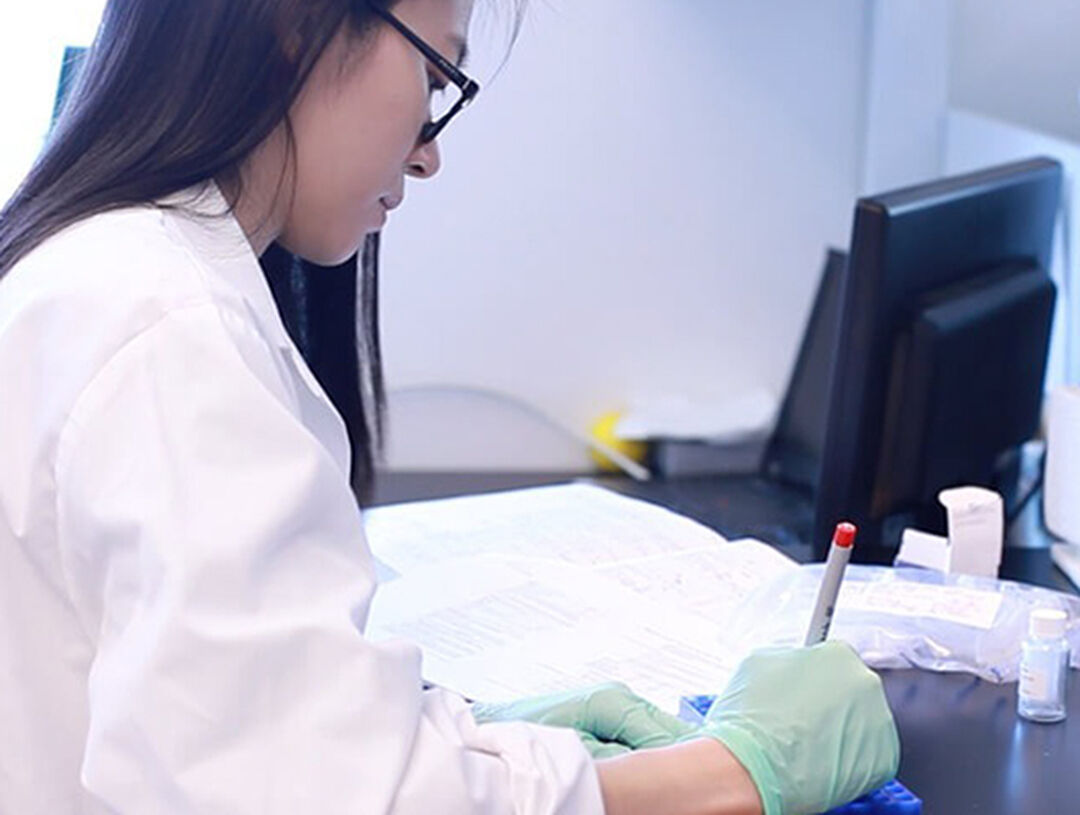 Data Sharing enabled by Brain-CODE
Brain-CODE, the Ontario Brain Institute's (OBI) state-of-the-art neuroinformatics platform designed to store, manage, and analyze data, oversaw the development of four agreements to share key insights collected by OBI's research programs with external research programs. These will help advance international research efforts aimed at:
● Improving diagnostic criteria for depression;
● Developing better tools to help manage symptoms of a concussion;
● And improve recovery outcomes in children with concussions.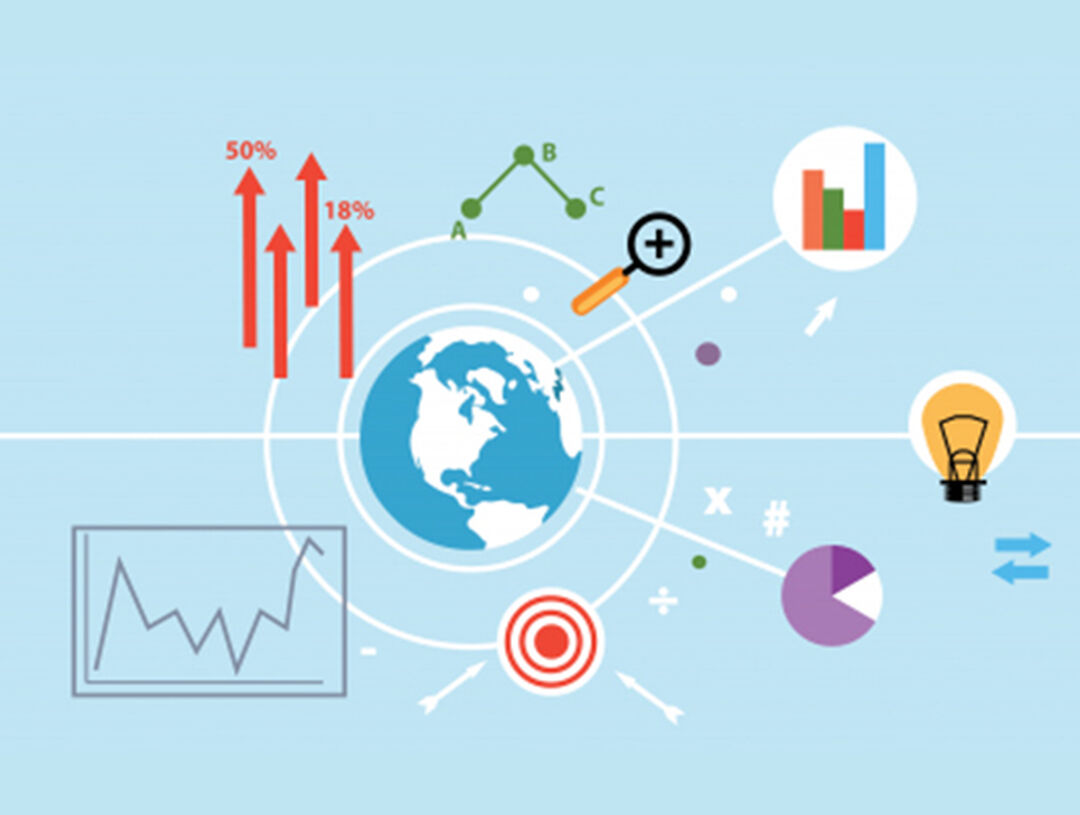 Depression in Clear Language
The Ontario Brain Institute's CAN-BIND program has launched a new series of articles entitled "Research Findings in Clear Language" to translate the technical jargon used in research studies into plain language summaries. The series aims to make CAN-BIND research more accessible to the broader community. CAN-BIND trainees are contributing writers of the articles, while CAN-BIND staff and the Community Advisory Committee – composed of people with lived experience – edited the articles. The first research studies can be viewed on the CAN-BIND website.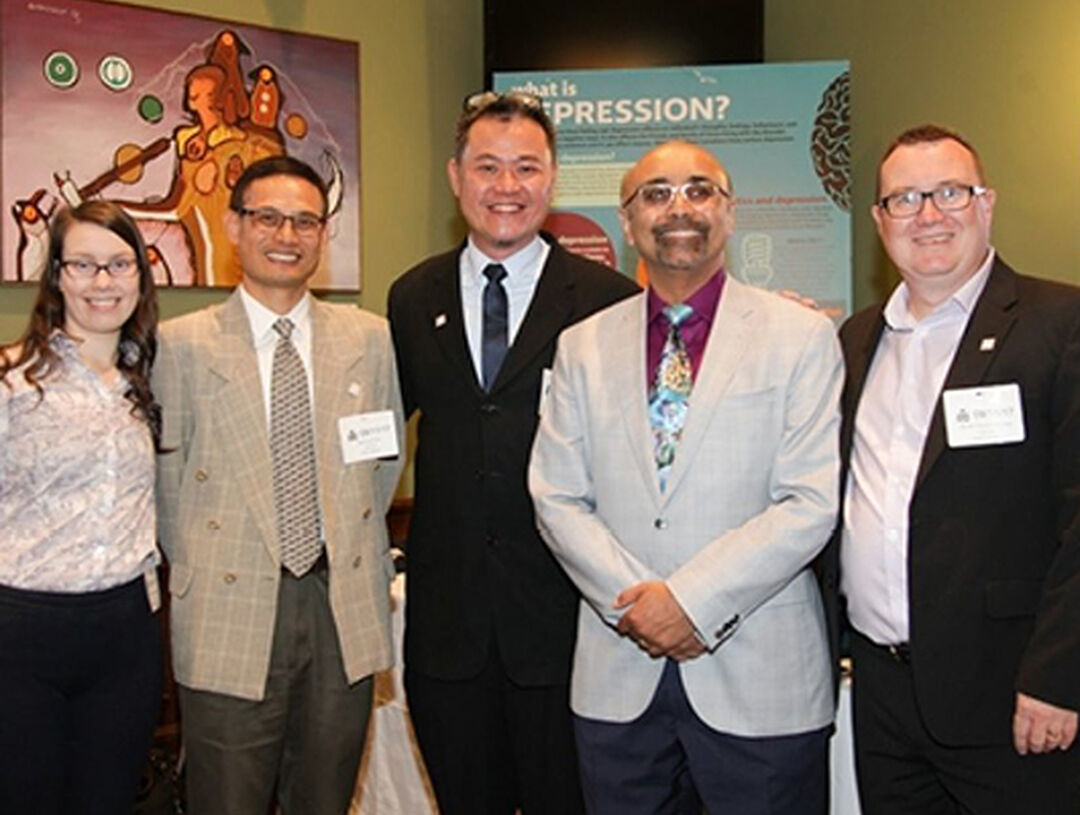 EpLink Launches an Updated Version of the Epilepsy Guidelines
Ontario Brain Institute's epilepsy research program, EpLink, released updated clinical guidelines to make sure the latest information for improved epilepsy care was available to clinicians. A similar patient-friendly version was created to empower individuals living with epilepsy with the knowledge they need to self-manage much of their care. The 2020 version of the Clinical Guidelines for The Management of Epilepsy in Adults and Children outlines evidence-based recommendations along with supporting materials on issues such as Status Epilepticus, Valproic Acid, Epilepsy and Depression, and Psychogenic Non-Epileptic Seizures.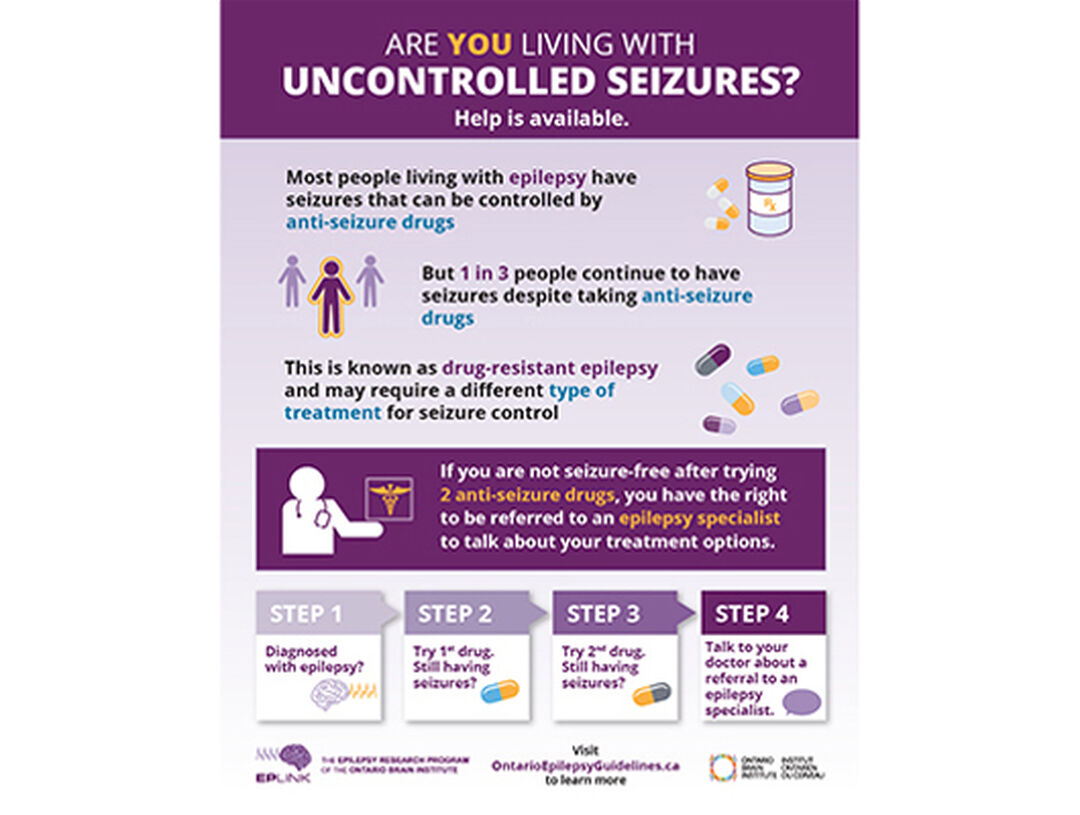 ONDRI/NIBS Team Celebrates Investment in Data Curation
Data sharing is a key component of a learning health system – which requires protocols in place to make sure high-quality data are collected and curated so researchers can generate reproducible and accurate findings from their analysis.
NIBS, the Neuroinformatics & Biostatistics research platform, is devoted to the review, cleaning, and analysis of the data from all the Ontario Brain Institute's Neurodegenerative Disease Research Initiative's (or ONDRI) assessment platforms. The platform plays a vital role in improving data sharing and collaboration for neurodegenerative disease research.
Further investment in the NIBS data curation platform has allowed for the development of standardized methods to achieve high-quality data across complex assessments and neurodegenerative disease groups, which organize and share data in a meaningful way for researchers and clinicians to study.