Home
/
Letters from the Executive Team
2021 Message from the Chair of the Board of Directors
I am honoured to accept the role of Chair of the Board of Directors for the Ontario Brain Institute (OBI), a role that Hugh MacKinnon held with great distinction and prestige for six years. I thank him for his time, his leadership, and his vision.
To say that the emergence of COVID-19 disrupted operations across the globe would be a colossal understatement. Everyone – individuals and organizations, sectors, and industries – had to find a way to adjust and pivot to accommodate the evolving reality that COVID-19 has become.
It was remarkable to witness how OBI was able to transition to this 'new normal,' which I believe is a testament to the internal culture we have created, the partnerships we have nurtured, and the trust we have established.
We live in a digital age, which positioned us well to move meetings, conferences, and routine communications online. What was more challenging, but accomplished, was shifting health and community care to virtual platforms.
These new ways of supporting patients, and in our world – people living with brain disorders – is a trend I hope continues to grow. After all, digital health care is an area that OBI has been deeply invested in developing and supporting for more than a decade.
Brain-CODE serves as the most obvious example of OBI's efforts to enhance global data sharing and research collaboration. By facilitating the seamless and effective sharing of data we aim to accelerate the pace of discoveries that will improve the lives of those living with brain disorders. Building a platform that prioritizes privacy and security of data, gives researchers the confidence and ability to collaborate on an international playing field.
Through Brain-CODE, OBI has built a learning health system driven by data, with over 2,000 patient data sets spanning over a dozen brain disorders. These data sets are not only rich in information for our Ontario-based researchers, but also for research teams across the globe as evidenced by the 237 requests for data. 2021 was a banner year for Brain-CODE, with the release of the first three clinical data sets from OBI's Integrated Discovery Programs.
And while we want to share data with the world, it's also important to highlight our drive cement Ontario as a global leader in brain health and neurotechnology – and we've been emphatically relentless in our pursuit of this goal.
The focused efforts of the OBI team over the past ten years have resulted in a formidable, and still growing, neurotech cluster in the province, supporting the growth of 81 portfolio companies – four were brought on board this past year alone – and helping them bring their products to market to improve the lives of people with brain disorders. This support from OBI has dramatically helped to de-risk investment in these companies, ultimately leading to them securing over $174M in follow-up funding.
'Knowledge translation' may seem like the latest buzzword, but it represents one of the most important activities that OBI oversees – translating complex information about brain health so that more people can be engaged and empowered to take the very best care of themselves and their loved ones. In total, our commitment to engagement and discourse has resulted in the sharing of 287 knowledge products – tools such as webinars, podcasts, and guidelines that improve knowledge of brain health, support self-management of health, and improve clinical practice. Moreover, since 2014, we've also reached over 17,000 people through our dynamic and diverse Public Talks program, which features events on topics related to brain health. In 2020-21 we hosted five talks, including one about Sleep and Brain Health, which saw over 1,300 viewers livestreaming the talk from 35 countries.
As we reflect on the incredible work achieved in the last year, we must give credit to the outstanding leadership, resilience, and dedication exemplified by everyone at OBI. Team members who met challenges head-on and found innovative and creative solutions to not only maintain but bolster the momentum built over the last ten years.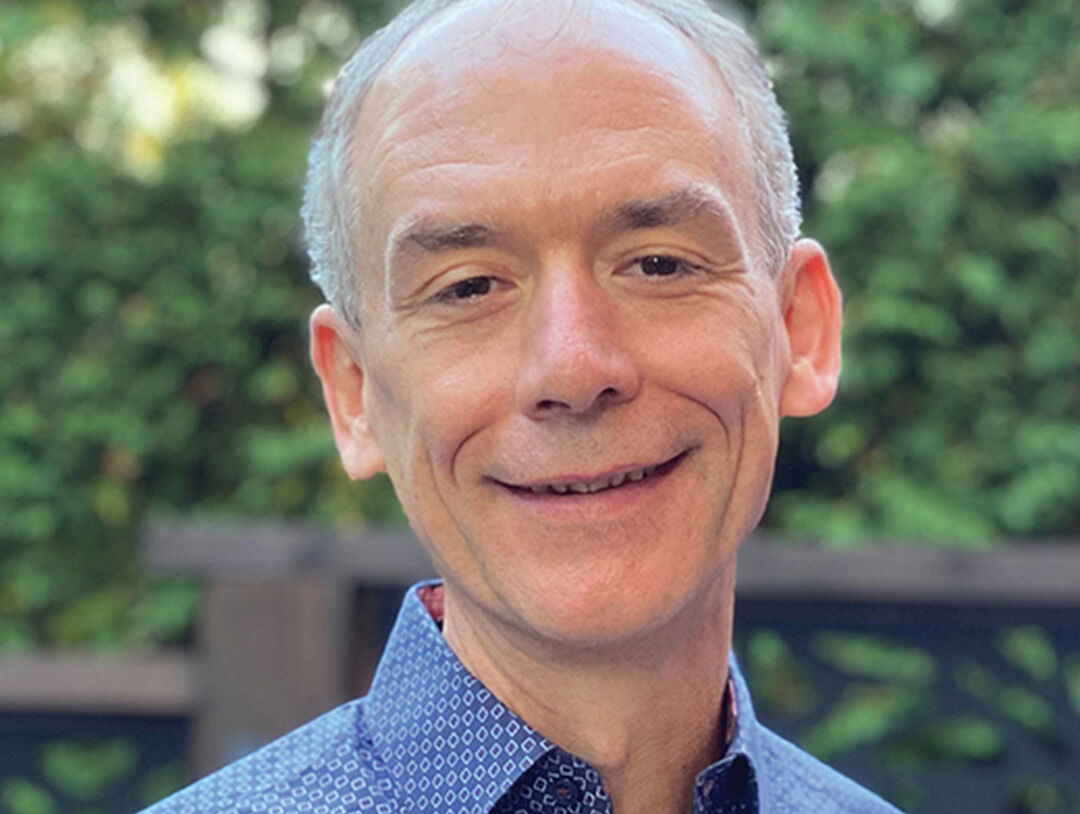 "It was remarkable to witness how OBI was able to transition to this "new normal", which I believe is a testament to the internal culture we have created, the partnerships we have nurtured and the trust we have established."
Todd Vienneau, Board Chair