$285K in Support of Community Care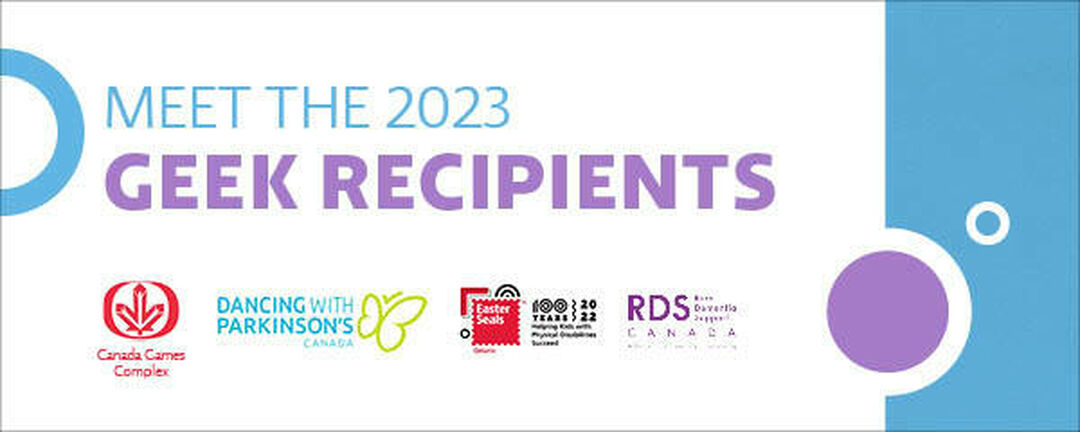 October 13, 2023
The Ontario Brain Institute (OBI) will invest just over $285,000 in four community-led organizations through its Growing Expertise in Evaluation and Knowledge Translation (GEEK) program. GEEK provides evaluation expertise, support, and funding to community-led programs and services for brain health and people living with brain disorders.

The 2023 OBI 'GEEKs' are:
OBI President and Scientific Director Dr. Tom Mikkelsen said: "By enhancing the ability of community-based organizations to generate proof points with solid evaluation data, provincial programming can better situate itself into health care contexts and improve community care. And let me tell you – this terrific cohort – Dancing with Parkinson's, Rare Dementia Support Canada, Easter Seals Ontario, Canada Games Complex – is the group to do just that."
Jill Dunlop, Ontario Minister of Colleges and Universities stated, "Community-led programs play a critical role in our province's system of care, as they deliver services that can improve the quality of life for people who are living with brain disorders, such as Parkinson's disease and dementia. Our government is proud to support OBI's GEEK program to provide local organizations with valuable evaluation expertise and support so they can enhance their programs and better meet the needs of our friends, neighbours and loved ones."

Since 2016, OBI has invested over $2 million in evaluation capacity building for 16 community-based organizations that provide programs and services for people and families impacted by brain disorders. Moreover, collectively, GEEK teams have trained and supported over 1,000 people, have shared or presented knowledge gained from delivering their programs more than 50 times in various formats, and have leveraged close to $600,000 dollars of additional funding.


ADDITIONAL QUOTES
"Dancing With Parkinson's has been providing accessible research-backed dance programs for people living with Parkinson's Disease across Ontario, since 2008. We are grateful to have been awarded this opportunity through GEEK to evaluate our first out of province in-person class, offered in partnership with U-Turn Parkinson's in Winnipeg. We expect key learnings will provide us with the foundation for continued growth and Canada wide expansion."
Sarah Robichaud, Founder and Executive Director, Dancing With Parkinson's
"Easter Seals Ontario appreciates the partnership opportunity, through the OBI GEEK Program, to evaluate the impact of our Equipment Funding Program and identify and address any vital gaps. Through this evaluation, will learn more about who accesses the program, and why, suitability of the equipment to support needs, and impact on improved health and quality of life. We will utilize this knowledge to improve program effectiveness and reach for children and youth with physical disabilities and brain disorders and their families."
Steven Greenwood, Director of Philanthropy, Easter Seals Ontario
"The partnership with OBI enables us to undertake a program evaluation of Rare Dementia Support Canada to inform the current development of a new support community for people affected by rare or young dementia. Our learnings will also be used to further tailor our support considering Canada's diversity, both in geography and peoples."

Dr. Mary Patricia Sullivan, Rare Dementia Support Canada Lead
"Our partnership with OBI is vital to the overall well-being and quality of life of those with neurological conditions in Northern Ontario. This partnership will allow for an expansion of our current program and support offerings in order to evaluate the most effective plan for participant success, whatever that may look like for each individual. Without the funding this would not be possible, nor would we have the resources to build capacity in order to continue to impact those we serve long term."
Jessy Bogacki, Program Supervisor – Adult Fitness, Wellness & Inclusion Services, City of Thunder Bay, Recreation & Culture Division. Canada Games Complex