Patients Set Research Priorities for Neurodevelopmental Disorders; A Canadian First Facilitated by Ontario Brain Institute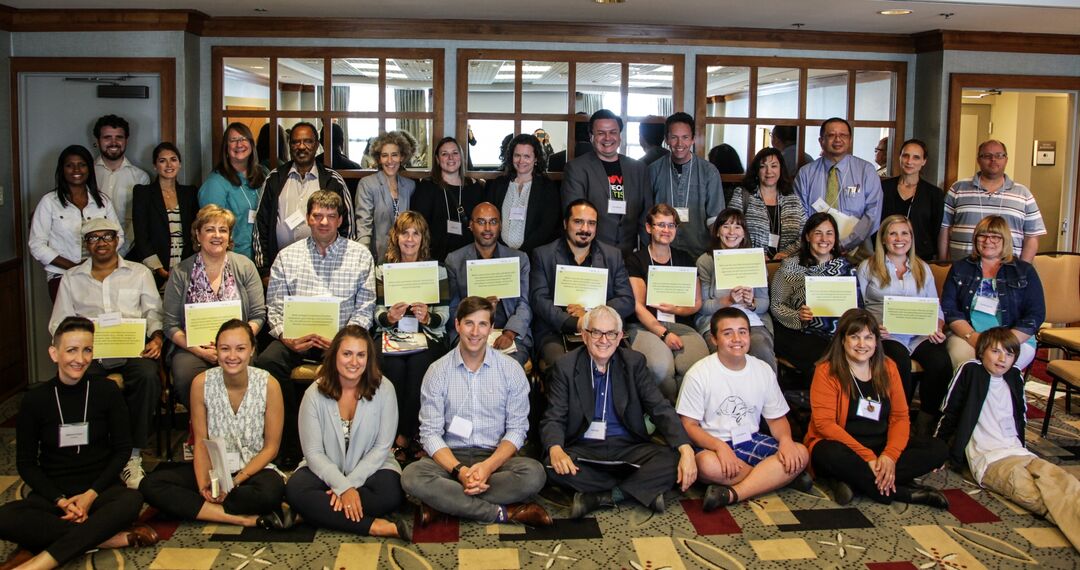 October 18, 2017
Community representatives and care providers across Ontario shortlist top 10 questions that demand research attention
Toronto, October 11, 2017: Ontario Brain Institute (OBI), a provincially funded not-for-profit, conducted Canada's first Neurodevelopmental Disorders Priority Setting Partnership workshop in Toronto in partnership with POND (OBI's research program on neurodevelopmental disorders) and the James Lind Alliance (JLA). People living with neurodevelopmental disorders, their families, carers and health/education professionals shortlisted the top 10 research questions for neurodevelopmental disorders.
The priority setting process gathered over 1200 questions from 300 respondents across Ontario. Over the past year, patients, carers, advocates, and health/education professionals consolidated, prioritized and ultimately distilled these questions into a top 10 list of research priorities, serving as powerful and important tool to spur patient-oriented research into neurodevelopmental disorders.
"The priority setting process will set the tone for future research of neurodevelopmental disorders", says Dr. Tom Mikkelsen, President & Scientific Director at Ontario Brain Institute. "To fully capitalize on our learnings, OBI will methodically communicate the top 10 questions to broader neuroscience research community and work with researchers, funders, and policy makers to help ensure the priorities are adopted, addressed and translated into real world impact."
To maintain transparency and accuracy throughout the priority setting process, OBI and POND formed a steering group that included members from Holland Bloorview, Autism Ontario, Community Living Toronto, Children's Hospital London Health Sciences Centre and The Centre for Addition and Mental Health to help shape the process and eliminate any bias in the course.
Dr. Evdokia Anagnostou, Senior Clinician Scientist, Holland Bloorview Kids Rehabilitation Hospital and Chair of the Steering Group added, "Asking the right questions is an integral part of research, hence setting priorities in partnership with the patient community is central to ensuring our work has direct impact."
With this priority setting workshop, OBI along with its community partners will be able to accelerate towards a common goal of improving the lives of people living with neurodevelopmental disorders.
"Collaborating with an amazing group of people with one goal of making a difference to families who deal with neurodevelopmental disorders is a rare experience", Patient Representative, Participant at Priority Setting workshop.
About POND

The POND Network has brought together a multidisciplinary team of scientists, clinicians, engineers, and community stakeholders who share the goal of improving the long-term outcomes for children with ASD, ADHD, OCD, and ID. This network is carrying out biomedical research studies aimed at understanding these disorders, and has created a clinical trials network that specializes in childhood neurodevelopmental disorders — a first in Canada — to speed up the development of new and more effective medications and psychosocial interventions.
POND is an Integrated Discovery Program of the Ontario Brain Institute, a not-for-profit that fosters the discovery and delivery of innovative products and services to improve the lives of those living with brain disorders.
About James Lind Alliance
The James Lind Alliance (JLA) is a non-profit making initiative established in 2004. It brings patients, carers and clinicians together in Priority Setting Partnerships (PSPs) to identify and prioritise the top 10 uncertainties, or unanswered questions, about the effects of treatments.
The aim of this is to make sure that health research funders are aware of the issues that matter most to patients and clinicians.
For more information, please contact:
Fatima Khan
Senior Program Lead, Communications
fkhan@braininstitute.ca
647 872 1215 ext. 111